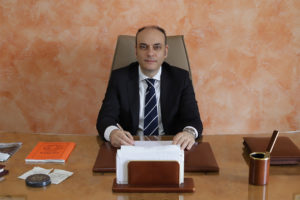 The lawyer of the economic and financial service, protagonist of privatisations and large mergers, of the quotations in Stock Exchange and of the operations of structured finance. To date, the innovative figure of the Business Lawyer illuminates the landscape in a sector, the legal, now saturated and collapsing.
The International Business Law Firm Palma & Partners joins the usual competencies in Civil, Criminal and Administrative, those concerning the patronage in the subjects that more closely concern the competencies of strictly economic matrix.
This includes the following:
national and international contracts (of which Mr. Giuliano Palma is a lecturer at Suor Orsola Benincasa University of Naples);
company law and legal advice to companies;
legal assistance to Italian and foreign companies.
The International Business Law Firm Palma & Partners uses numerous skills, daughters of direct experience in the field (working countries: USA, Canada, Tunisia, South Africa, Congo, United Kingdom, France, Spain, Germany, Belgium, Switzerland, Poland, Romania, Russia) due to a growing demand for sponsorship in favour of companies scattered throughout the territory.
The different areas covered include:
contract area: conclusion and application of agreements between parties, at national or international level;
creation of agreements;
interpretation, contract recession;
issues of corporate governance, financial market law, ordinary and extraordinary finance, banking law and bankruptcy law;
corporate tax law.
The studio also place particular attention to issues of an out-of-court nature and negotiation of corporate contracts.
Among the transversal skills essential for this profile are security and strong personality, ability to relate to others, organisational skills, knowledge of corporate finance and human resources management.
An important challenge in the wide panorama of the legal profession that the International Business Law Firm Palma & Partners has fully accepted: professionalism, competence and fairness, have increased the credibility of our sponsors, obtaining full credit from those who have enjoyed the services and full availability of our business lawyers on an ongoing basis.
The shared objective is unique: to guarantee those who turn to the International Business Law Firm Palma & Partners the opportunity to obtain, through our main cornerstones of competence, professionalism and full affability, the complete and complete satisfaction of the disputes submitted to our lens, in order to give, even in the particular cases treated by the business lawyer, concrete answers.