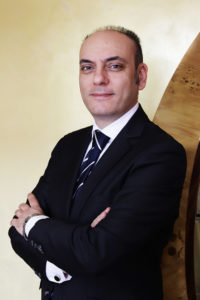 Giuliano Palma was born on 22 November 1976.
He completed his graduate studies at the prestigious Federico II University of Naples, immediately beginning his professional career thereafter. After collaborating with various Italian law firms, on 30 November 2004 he passed the government exam to qualify as a lawyer with flying colors.
He initially worked from his own home, then in leased premises , up until his present offices, which he owns, in Parco Onoria, in the financial and administrative centre of the city of Giugliano in Campania (Na), which has more than 120,000 inhabitants and is 10 minutes from Naples international airport.
Currently, the scope of our work extends from Italy to English-speaking countries, with a central office in London (UK).
Distances have never been a problem!
Work experience:
From 2002 External Legal Consultant (L.C.) and/or internal Legal Office Manager of various (small and medium-sized) companies and associations, in Italy and abroad (as an international business lawyer).
Appointed by the Italian National Government (Minister Stefano Caldoro) to research on the subject of Corporate Law (July – December 2005).
Accredited as an international law firm for NATO employees and/or their family members in Italy from 18/07/2012.
L.C. of ASCOM – CONFCOMMERCIO of the Municipality of Giugliano in Campania (Naples) from 28/11/2002 until 30/09/2005.

L.C. for relations with Religious Organisations of the Municipality of Trentola Ducenta (Ce) 2007 – 2011.

L.C. for the publishing house, EPAMEDIA , and for A. E. B. I. (Italian Evangelical Baptist Association) from 2005.
Private counsel:
for the Biblical Centre Publishing Institute of Naples;
for the "Il Germoglio" Evangelical association;
for the Wec International Missions Agency – Italy;
for the E.C.E.B. –

Evangelical

Baptist Christian Entity;
for the C.M.S. National Evangelical Academy – Song, Music and Shows;
for the A.M.B.I. – Italian Baptist Missionary Association;
for the Evangelical association, "Centro Evangelico Isola del Gran Sasso,"
for the Missionary Agency

Gospel

for the Nations (A. M. E. N.),
for various churches and Italian Christian communities.
He was a Lecturer in Ecclesiastical Law at the Evangelical Cultural Centre (C.C.E.) of Catania (Sicily) (September – October 2007), and a supporting member of UNICEF and AIRC.
National President of the Board of Arbitrators of IM – ITALIAN MINISTRIES from 14/12/06 until 31/08/11.n